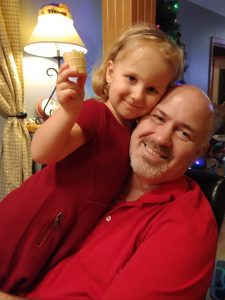 Daniel E Myers Author's Bio – The Knights Trials
Dan resides in a suburb of the Twin Cities with his H.S. sweet-heart and soul mate Kelly, celebrating 31 years of marriage in 2022.  They have four adult children and are loving their new title of Grandparents from their oldest daughter.  Dan's work career has kept him busy in the IT Audit profession where he currently works at a Sr. IT Audit professional.   Dan is active in his local community's Lion's Club and receiving the Melvin P Jones Award for his commitment to service.
Some of his accomplishments/hobbies include: Two years active military service (playing in the M60A3 and M1 Abrams tanks), Four years army reserve as a combat medic, including a deployment for Desert Storm. His military services introduced him to the Society for Creative Anachronists where he eagerly learned skills of armoring, winemaking, sword smithing and silver smithing.   He put his newfound skills to task while in college earning his Bachelor of Science in Accounting (you didn't see that coming, did you?!).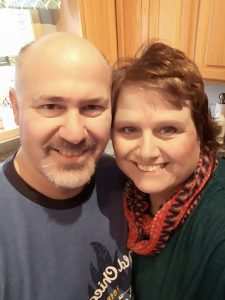 Dan was born in Montana, growing up around horses fueled his fondness for these majestic creatures which you will learn throughout the series. While a child, Dan's parents moved the family to MN.  While in high school Dan met a group of friends and became an avid gamer (to this day), as well as a wrestler and baritone.  Growing up in a family of twelve children and only one television, Dan rarely watched T.V. which fueled his love of reading. Unbeknownst to him; It was then that the first inclinations of this journey began and evolved.
Fast forward forty years and extra time on our hand with Covid shutdowns, he finally found time to put his thoughts to paper and Alliandre Rising, the first book in The Knights' Trials series was born!